LOGOMIKES® are moulded
from virtually unbreakable,
non reflective plastic, with
rounded edges and meet all
Health and Safety legislation
(no dangerous sharp corners)
They are available in either
Cube or Triangular shapes.

Each LogoMike® comes
with its own non-perishable
Acoustic Foam Insert and
fits all known Microphones
with a handle shaft size
right up to 44mm dia.
There is
no
minimum order
- buy what you need.
Dispatched from stock.
Order on-line or by phone.
Plain LogoMike® Mic Flags

(Cubes or Triangles)
Only £7.50 each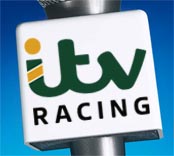 LOGOMIKE® CUBES
available in 10 colors:
LogoMikes® printed and
cured direct to the surface
for permanent, scratch-
resistant, top broadcast
quality that lasts for years.
NOT stickers that peel off!

No minimum order and can
dispatch within 24 hours
using 'FastTrack24' service.

Broadcasters should send
in their artwork for a Visual
Proof which we will send
with our quote so you may
order in total confidence.

Broadcasters - check
our low prices first then
request Visual Proof.

Show me Prices ......